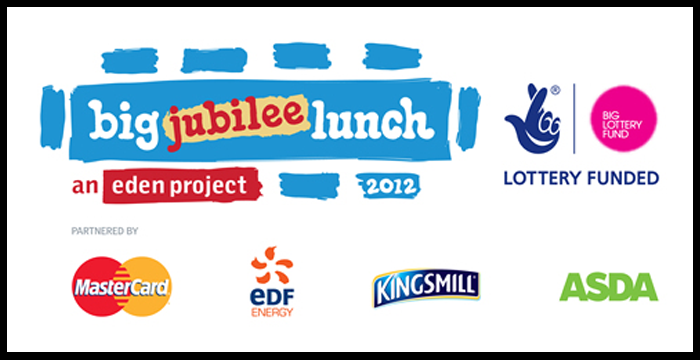 PHAR has been representing Eden Project, the iconic visitor destination and educational charity, since the start of 2011, sourcing partners across a number of its events and initiatives including The Big Lunch. The Big Lunch is a simple idea – to get as many of the 61 million people in the UK to sit down on one day and have lunch with their neighbours as a way of bringing communities together. In June 2011 over 2 million people took part.
Following discussions between Buckingham Palace and The Eden Project, the Big Lunch will form a centrepiece of the Queen's Diamond Jubilee celebrations and it is expected to attract over 5m participants on the weekend of June 3rd.
Over the past six months PHAR has brokered a number of commercial partnerships for the The Big Lunch.
Official Partners:
- Kingsmill signed as a top tier partner of The Big Lunch for 2012-13. Their activation includes on-pack promotion, the Kingsmill Big Lunch Tour bus (touring the country and engaging with local communities), in-store activity at Asda and social media competitions.
- Asda have signed as a top tier partner of The Big Lunch for the next 2 years. Their activation includes in-store activity, producing a charity T-shirt, rewarding organisers for buying their Big Lunch food at Asda and promoting the event through Asda media channels.
Official Supporters:
- Douwe Egberts is the official coffee of the Big Lunch and their activation plan involves a dedicated Facebook page, a community champions' programme, press ads and in-store activation.
- Lanson Champagne has signed as the official champagne of the Big Lunch. Their activity is focused on outdoor awareness and promoting the brand as the perfect brand for the Jubilee.
- Buxton has signed as the official water to the Big Lunch and will use their partnership of the ECB to drive participation/awareness of the event.
For more information on our work with Eden Project and The Big Lunch please contact: Ian Tussie 0207 395 0684 ian.tussie@pharpartnership.com