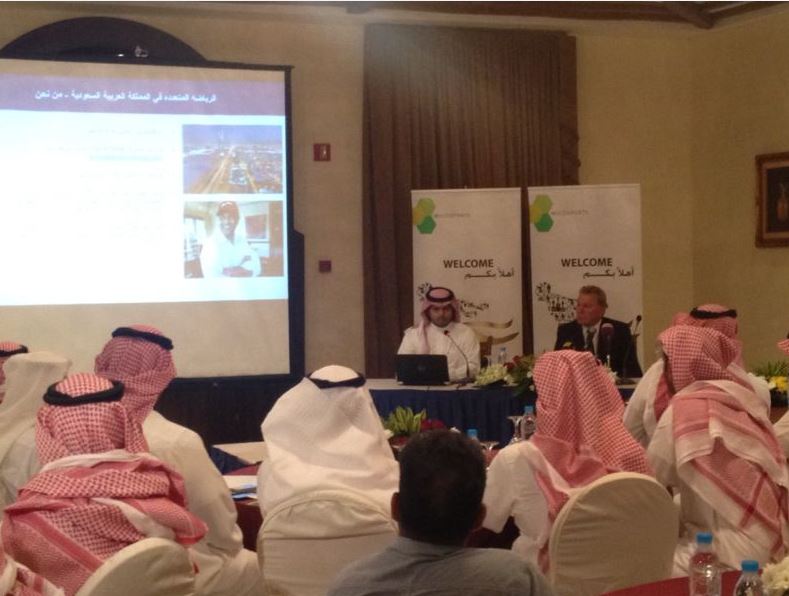 PHAR are delighted to announce the official launch of Multisports Saudi Arabia, with Keith Impey – CEO and Faisal Abusaq - MD hosting a press conference in the Riyadh Marriott to launch its Saudi operations. An exclusive guest list were in attendance including Prince Abdullah bin Musaad - Chairman of the Privatisation Committee in the Sports Authority, Yasser Al-Moshel - CEO of the Saudi Premier League, and Ahmed Al-Aqil CEO of the Saudi First Division along with many other prominent names in Saudi sports and media.
Speaking at the launch ceremony, Keith Impey – CEO said "We are extremely excited about the potential that working in Saudi Arabia offers. We have already produced a specially commissioned IPSOS survey of Saudi adults' thoughts and perceptions of the KSA football market providing an in-depth insight into the best ways to engage with fans in the region. We are now looking forward to working with the country's leading rights-holders and brands to take sports marketing in KSA to the next level".
Multisports will combine international experience with local activation expertise to help both brands and rights holders maximise sports sponsorship and marketing opportunities in the Kingdom. Services will include helping rights holders evaluate their commercial structures to attract inward investment and working with brands to identify the best assets in the market to capitalise on, whilst providing creative ideas, activation plans and measurement processes to drive a genuine return on investment.