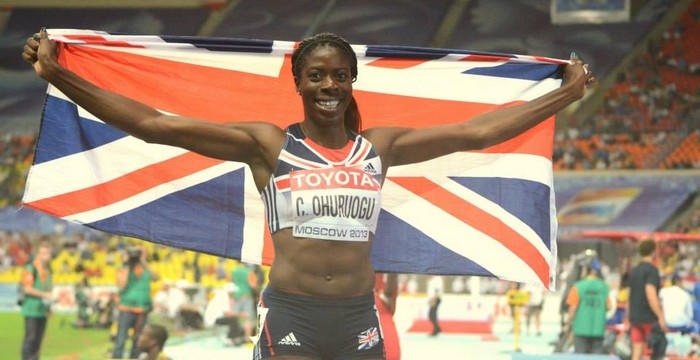 Christine Ohuruogu produced another thrilling late surge in the 400m to become the first British female to win two World Championship titles. The 29-year-old also broke Kathy Cook's long-standing British record by two hundredths of a second as she beat defending champion Amantle Montsho in a photo finish. Both Ohuruogu and Montsho clocked 49.41 seconds, but it was the Briton who was deemed the winner by four thousandths of a second. The Briton told BBC Sport: "I can't believe I've done that, it feels like a dream. It is what I have been working towards all season. "It was so tight on the line and I was so desperate to win it. I just wanted my name to come up.
"The last couple of days have been really tough and I just want to thank everyone who helped me. It feels really surreal and strange, it doesn't feel like I'm really here.
"I was thinking do what you can, just get over the line. The icing on the cake is the national record, that's all I wanted. "Whatever you want just go for it, I am really happy I kept believing and trusting in what I could do."